Removals
Domestic Moves
We'll take good care of you.
Only by understanding our clients exact requirements from start to finish that we achieve our primary goal, satisfying the customers. We consistently attain this through attention to detail and clear communication.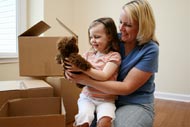 We have the resources to offer all the benefits of a national company, yet we still maintain personalised service with a truly local feel. We really are a family run company with over 35 years of experience.
Our reputation is critical to our business and therefore we can't afford to let you down!
Our fleet of vehicles range from small vans, ideal for the first time move, to pantechnicons, suitable for the largest and most demanding of moves.
Our uniformed staff are fully trained in all aspects of packing, moving and storing.
Professional, friendly sales staff that are always there to help.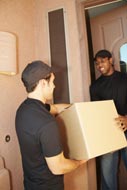 Modern fleet of vehicles to satisfy any type of removal.
Our fully containerisation storage facility.
Extensive range of specialist packing materials.
Comprehensive insurance cover for your peace of mind.
Don't confuse us with the here today gone tomorrow firms that keep springing up with supposed offices in each town and phones numbers that all link back to there garden shed.
Porters of Woking have been trading successfully in Woking and the surrounding towns for over 35 years and going from strength to strength.